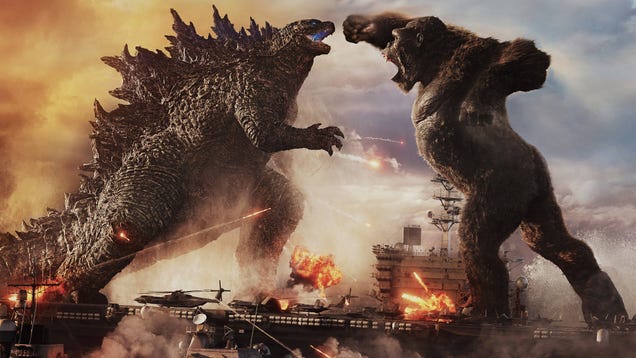 Tomorrow, a clash of massive proportions will hit theater and TV screens in the form of Godzilla vs Kong. Now I love watching giant creatures suplex each other through skyscrapers just as much as the next person, but y'all really expect to believe Kong, king of the simps, can take on the big G?
source
https://thegrapevine.theroot.com/y-all-know-godzilla-just-needs-to-distract-kong-with-a-1846585428
Y'all Know Godzilla Just Needs to Distract Kong With a White Woman and He Wins, Right?
Reviewed by
Black America Press
on
March 30, 2021
Rating: