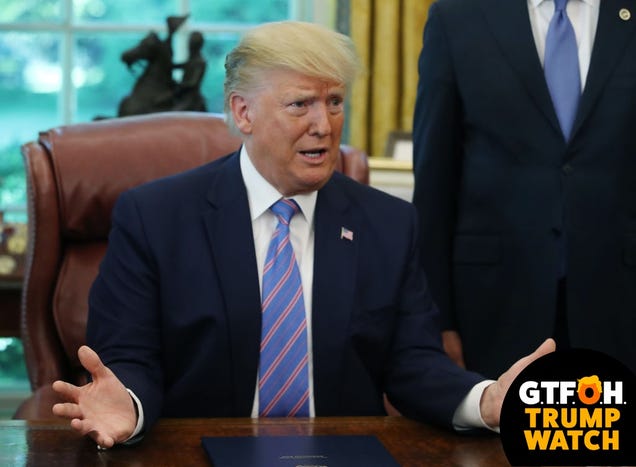 After being informed that Wisconsin didn't have time for Trump and his mall lawyers' fuckshit and that if he wanted the state to hold a recount it would cost a cool $8 million, Trump's campaign has come up with a partial payment in hopes of a partial recount.

source
https://www.theroot.com/gtfoh-trump-watch-hey-wisconsin-i-ve-got-3-million-1845714626
GTFOH Trump Watch: Hey, Wisconsin, I've Got $3 Million. Can We Put the Vote Count on Layaway?
Reviewed by
Black America Press
on
November 19, 2020
Rating: