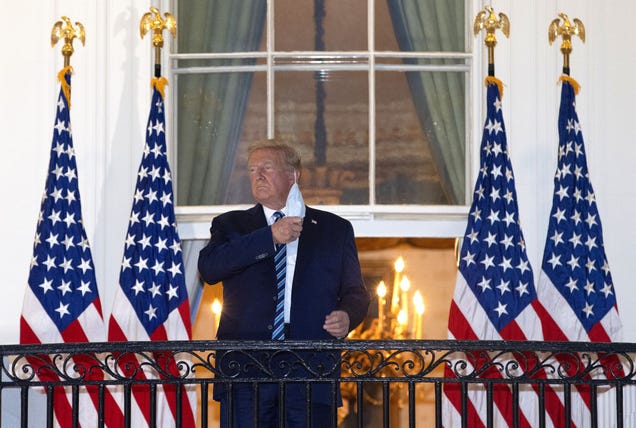 President Outbreak Monkey left Walter Reed Military National Military Medical Center Monday night and then took his highly infectious ass up to a White House balcony where he removed his mask and waved to the crowd looking like he was going to vomit or cough. He was out of breath and looked like he was gasping for air.

source
https://www.theroot.com/trump-i-got-the-coronavirus-to-prove-i-could-beat-it-b-1845286763
Trump: I Got the Coronavirus to Prove I Could Beat It Because That's What Leaders Do!
Reviewed by
Black America Press
on
October 06, 2020
Rating: