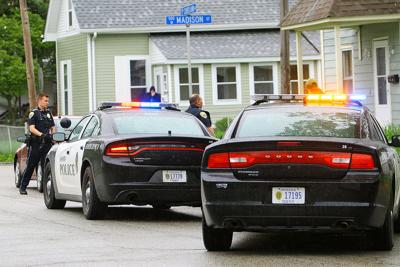 KOKOMO, Ind. — Police are investigating the shooting of a 12-year-old boy in Kokomo.
The shooting happened Tuesday evening in the Terrace Meadows apartment complex on the south side of the city. A person who told our partners at the Kokomo Tribune she was the victim's sister said the boy was grilling hot dogs and listening to music when he was shot.
Neighbors told the same story and said the suspects fled after the shooting.
The boy was flown to the hospital to be treated for unspecified injuries from the shooting. His condition is not yet known.
It is not known if the boy was targeted by the shooters or if he was a bystander, the Kokomo Tribune reported.
The investigation into the shooting is ongoing.
12-year-old boy shot while grilling hot dogs at Kokomo apartment complex * Indiana
Reviewed by
Anson Moore
on
July 14, 2020
Rating: